Most of you probably use social media in some way, shape or form in your personal life. However, now more than ever, social media platforms are becoming essential professional tools. Whether it's to increase your profile, build new (often otherwise inaccessible) career connections, engage with the public or recruit participants for your research, there are many tangible ways that social media can give your health and medical research career an edge. But with so many platforms (such as LinkedIn, Twitter, Facebook, ResearchGate and so on) and so little spare time to adopt them all, using social media can seem overwhelming and not be as effective for you as it could be.
At this Franklin Women event Michelle Gallaher, life science social media expert, will take us through the various social media platforms and their strengths and limitations so you can decide which are right for you professionally. We will also have a panel of researchers at various career stages who will discuss their experiences with social media and offer practical suggestions, from getting senior researchers on board to institutional policies you need to be aware of. Of course, there will also be good food and drinks to enjoy while you chat with fellow women in research about using social media at work.
Our guest speaker
Michelle Gallaher is one of the most prolific and well-recognised life science commentators in Australia (particularly on Twitter and LinkedIn) and has spoken internationally on the value of social media in the life sciences. After working for 20 years at the leading edge of science and medical research in exciting fields like stem cell research, with 6 years as the CEO of BioMelbourne Network, Michelle entered the ranks of technology entrepreneurs as Co-Founder and Creative Director of The Social Science, a company dedicated to unlocking the value in social media for life science, health and innovation technology organisations. A passionate advocate for women in science careers (especially innovation and entrepreneurship) she co-founded Women in Science Australia in 2014, an online national initiative based on Facebook, LinkedIn and Twitter. You can follow Michelle on Twitter (@startupshelley).
Our Panel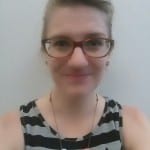 Chloe Warren is a PhD student at the Hunter Medical Research Institute in Newcastle. She is also a talented science communicator who blogs about her PhD experiences (she wrote for us about this in our April newsletter) and also tweets to share her research, blog posts and general musings about stuff. She also uses Twitter as a way to broaden her networks. This year she connected with Karl Kruszelnicki (aka Dr Karl!) on Twitter, which resulted in a day shadowing him at ABC studios. Follow Chloe on Twitter (@cfawarren)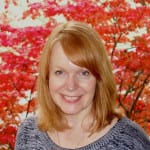 Deborah Marsh is a Professor of Molecular Oncology at the University of Sydney and NHMRC Senior Research Fellow. She is trained in genetics, cell and molecular biology and leads a cancer research group at the Kolling Institute of Medical Research. At the behest of team members, her lab started a Facebook page in August last year. The page is currently sitting on 540 likes and attracts comments and 'likes' members of the community and other scientists. Around the same time, Deborah also started tweeting and is gradually building an audience of followers. Follow Deborah on Twitter (@djmarsh24).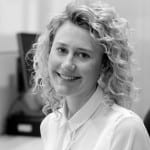 Bridianne O'Dea is a post-doctoral researcher in mental health at the Black Dog Institute, Sydney. She graduated in 2013 with a PhD in Health Sciences from the University of Sydney in which she examined the relationship between social networking sites and emotional wellbeing in teenagers. Currently, Bridianne has a number of research projects in which social media is the subject matter – exploring how our online behavior can indicate mental health status. Bridianne is a regular user of social media for science communication and also uses social media to connect with research participants, increasing scope of recruitment and sharing research results. Follow Bridianne on Twitter (@bridianne)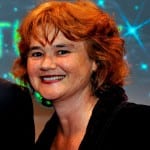 Victoria Hollick is a media and public relations specialist who has worked at both local and federal levels. A former journalist she now works as a media adviser to the University of Sydney providing guidance to both academic and research staff on protocols for both social and mainstream media. Victoria has also worked as a consultant media adviser to a number of key public and private organisations including Cochlear Ltd, Research Australia Pty Ltd, Westmead Millennium Institute and Research Centres, NSW Health, the Office of Industrial Relations, and The George Institute for International Health and The George Foundation.
Date/Time
Date(s) - 24/06/2015
5:00 pm - 7:30 pm
Drinks and canapés from 5pm. Talk commences 5.30pm
Hotel CBD Fourth Floor, Level 4, Hotel CBD
Cnr King and York Street
Sydney
Spaces Available
0
iCalendar
iCal
Categories No Categories
Bookings
The first time you register for an event, an account will automatically be created for you. (This is a non-member account). A username and password will be emailed to you. This allows you to manage your event bookings.
If you are already a Member or have previously booked an event, please login to your account prior to purchasing tickets. (To become a Member, see our Join us page).
(Franklin Women's Paypal account is registered under Biotalk Pty Ltd)
This event is fully booked.