The term mentoring is being mentioned a lot of late, partnered with the message that it is very important for women in their careers. But what actually is 'mentoring'? How different is it to other concepts such as 'sponsorship' and 'career coaching'? And what are the ways you can approach mentor–mentee relationships in your career?
We have invited Maud Lindley from Serendis Leadership Consulting to answer these questions for us. Maud delivers successful mentoring programs for women across a range of sectors which means she is well versed on the specific needs of women in their careers. But, we also know how important it is to learn from the experiences of other women in our field. So, we are excited to have a number of talented women in leadership positions across the health and medical research sector joining us as 'table mentors' for the morning. They will generously share with you their own experiences with mentoring and any lessons they have learnt along the way.
Whether you are on the look out for a mentor and not sure how to go about it, have a mentor but need guidance on building effective mentor–mentee relationships, or you are being asked to mentor others, we hope to see you for breakfast at The Tea Rooms QVB for what is bound to be an inspiring, practical and delicious start to your day!
Guest Speaker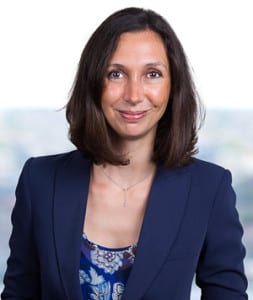 Maud Lindley is the founder and director of Serendis, a leadership consultancy that delivers high calibre, cross-industry mentoring programs for women in a range of sectors.
Through managing the Women in Banking and Finance Mentoring for Success Program for the past six years and partnering with the Property Council of Australia to create the industry-wide Women in Property Mentoring Program, Maud has developed a deep understanding of how effective mentoring and sponsorship supports women to progress in their careers.
Maud and the Serendis team have particular expertise in the area of gender equality having supported organisations through the required change of culture as well as designing and facilitating highly successful mentoring programs that aim to support the promotion of women to higher levels of leadership in their respective industries.
Serendis has an international reputation working with individuals and organisations in London, Paris, Sydney, Melbourne and Perth.
Our Table Mentors
Date/Time
Date(s) - 30/09/2015
7:00 am - 9:00 am
Registration from 7am for 7.15 prompt start
Dietary requirements? Contact us.
The Tea Rooms QVB
Queen Victoria Building, 455 George St,
Sydney
Spaces Available
-1
iCalendar
iCal
Categories No Categories
Bookings
The first time you register for an event, an account will automatically be created for you. (This is a non-member account). A username and password will be emailed to you. This allows you to manage your event bookings.
If you are already a Member or have previously booked an event, please login to your account prior to purchasing tickets. (To become a Member, see our Join us page).
(Franklin Women's Paypal account is registered under Biotalk Pty Ltd)
This event is fully booked.