Our Roving Reporter Clare Watson chats to Dessi Mladenova, Research Officer in the RNA Biology and Plasticity Lab at the Garvan Institute of Medical Research, about her career journey starting off as a lab-based scientist and now as a bioinformatics researcher.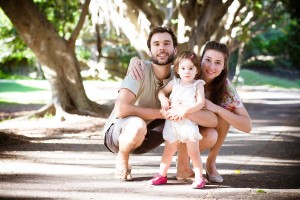 Clare: Dessi, you've forged an exciting career in the exponentially growing field of bioinformatics after completing your doctoral training in lab-based research. What is your current role and what does a normal day look like for you in this role?
Dessi: My current role is to study the genetic components that are important for cognition. In particular, I study a mysterious mechanism called RNA editing that has the power to edit or override the information hardwired in the genome. This mechanism of editing the genome may have played an important role in the evolution of human cognition and could be the secret to our higher cognitive capacity – at least this is my boss's theory. This is because this mechanism allows the genome to be plastic and pliable in quick response to environmental stimuli, just like the human brain is very plastic and constantly changing.
On a daily basis, I open my computer and use bioinformatics tools to answer different questions. These tools allow me to make sense of an enormous amount of data, generated with the next generation sequencing technology. I spend my days writing computer code, in order to interact with the bioinformatics tools from the command line, but a big proportion of my day is dedicated to learning how to code because I am very new in the field. It has been like doing a second PhD, really!
Because of my wet lab background I can also go back in the lab and perform experiments to validate the findings from what we call the 'dry lab' or the computer.
Clare: What have you enjoyed most in your day today?
Dessi: Today I really enjoyed being in the wet lab and doing a lot of pipetting – it was my meditation for the day because I had to focus! Our group lab meetings are always a favourite part of my week too, because we talk about big science and big questions.
Clare: You mentioned earlier you needed to learn to code in your current role. Did you need to complete any additional training specifically to move into bioinformatics or was it simply a natural progression of your research?
Dessi: It was a natural progression but my husband would tell you that I am a complete computer illiterate. When I moved into bioinformatics I had no understanding of the computer environment and high performance computing. I still don't have in-depth understanding. I just taught myself very practical basic coding skills. I also attended numerous one-day bioinformatics courses conducted by QFAB (Queensland Facility for Advanced Bioinformatics). They organise these wonderful events to help researchers transition into bioinformatics. I have also had a lot of support from my bioinformatician colleagues. I guess I found myself in the right environment at the right time.
My transition from wet lab-based research into bioinformatics was a strategic move. First, because I knew bioinformatics skills are becoming increasingly important in a big data world, and second, because I knew I wanted to have children and juggling wet lab work with the demands of motherhood seemed really hard for me.
Clare: How have you found returning to a research career in a part-time capacity after having children? Do you have any tips or advice for other new mums?
Dessi: The honest answer is that it has been very challenging. Anyone working in research knows that there are no such things as days off. On my days off, I catch up on things I didn't have time to complete during the week. Having the luxury to do 'dry lab' research on my computer has definitely been a plus also.
It has only been possible because of my husband's flexible job and endless support. After my daughter was born I had really bad postnatal depression and I lost a big part of my confidence as a researcher. Working part-time and short days as a mum you also miss out on a lot of valuable networking, socialising and important seminars and courses. That made me feel as though I am behind my colleagues and not competitive anymore. I do feel torn between wanting to spend quality time with my daughter and wanting to do research well. I had to work with a counselor on how to stay positive and choose wisely my battles.
Although I am still learning and not an expert my advice would be: find a supervisor who is supportive of new mums; make sure you have as much family help as you can get and don't be shy to ask for it; set the expectations low; seek help if things get overwhelming; and yes, don't be afraid to give bioinformatics a go!
Clare: Before joining the Garvan Institute for your PhD, you completed your bachelor's degree at University of Sofia, Bulgaria.  Do you have any pointers for any young readers seeking a PhD (or postdoc) overseas? How did you go about securing this position?
Dessi: I came to Australia on a visa and later received permanent residency, which was a big advantage when I decided to apply for a PhD scholarship because international scholarships are much more competitive.
Initially, I was trying to get into the research workforce in Sydney as a research assistant and my application was constantly being knocked back. So I decided to pick up the phone and talk to one of the group leaders I was applying for a job with – this is Dr Maija Corish. She was really kind to me and she thought I could be a good match for her lab. She hired me as a research assistant for 6 months and after this I applied for a PhD scholarship as an Australian resident and received the scholarship.
So my advice is just talk face-to-face with a potential supervisor. It is really hard to shine on your CV alone, especially when you haven't had much practical experience. However, if you are truly passionate about science and a hard-worker, that would show in a face-to-face conversation. There's so much competition out there you have to be proactive.
Clare: As you know, here at Franklin Women we aim to connect women working in diverse health and medical research careers to promote new professional relationships and opportunities. Is there a particular person that you have met over the course of your career who has been influential in you getting to where you are today?
Dessi: Well, two people stand out in my mind. The first is an ex-colleague of mine, a postdoc, Dr Laurent Pangon, with whom we spent endless hours pondering over exciting biological phenomena. He is the first one who sparked my interest in bioinformatics and how bioinformatics approaches have the power to answer big questions.
The second is my current boss I mentioned earlier, Professor John Mattick. Joining his group has definitely been a career highlight. Honestly, I would not work for anyone else. He is a true visionary and is currently revolutionizing medicine in Australia by pioneering and pushing forward genomic medicine at the Garvan Institute. He has been so supportive of me having children and generally believing in me.