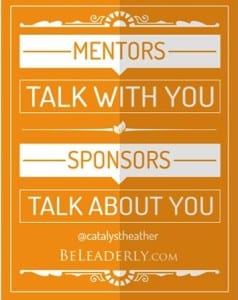 Our mentoring breakfast in September was one of our most successful events yet with over 120 women in diverse health research careers joining us for breakfast at the QVB Tea Rooms. The aim of the morning was to start the conversation on how mentoring, sponsorship and even career coaching could play a larger part in the career progression for women in our field. And thanks to our guest speaker, leadership consultant Maud Lindley, our panel and our invited table mentors, that is exactly what happened. By the end of the morning we all left the room with the courage to go out and ask our dream mentor for coffee.
For Franklin Women, we also wanted to use this event to better understand how career development relationships, like mentors–mentees, are being utilised by women in our field and find out if their was more that can be done to facilitate this. We asked those who attended our breakfast to complete a small survey about just this and we thought you would be interested in the responses.
So what did we find?
39% of women said they have a mentor. This means the majority of women felt they did not have anyone in their careers that they formally could go to for guidance.
A greater proportion of women in senior positions reported having a mentor (48%). In comparison only 25% of students had a mentor.
Far fewer women reported having a career sponsor (12%) – someone who champions them and opens doors for new opportunities. More women in mid-career or leadership positions had a sponsor (20%) than student or early career researchers (5% and 7% respectively).
Only 8% of women said they had engaged a career coach. All of these women were in either mid-career or leadership positions.
While 49% of women said they have taken on the role of mentor for others, only 14% of women said they have sponsored someone.
41% of women have taken part in a formal mentoring program, of which the majority said it was a positive experience. Many women cited they didn't have access to any formal programs.
While this was only a small sample of women in our field, and of course those who attended this event may not reflect all our female colleagues, the findings still shed some light. Firstly, there is a genuine appetite for mentorship among women in health research careers, especially opportunities to be mentored by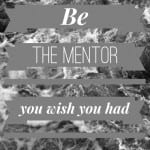 colleagues in diverse roles and organisations in the field. Secondly, there is opportunity for a lot more of us to be mentoring and sponsoring others around us, no matter what stage of our carer we are at. As one of our panellists, Professor Maree Teesson, said at the event, 'mentoring gives me the opportunity to pay it forward to the future generation of women scientists'. So, the next time someone works up the courage to ask you for coffee, or you are presented with an opportunity where you can champion a female colleague and help her career … pay it forward and say yes.
The slides from our mentoring breakfast are available on our website for members.
If you are interested in accessing the de-identified data from our event survey please drop us a line at hello@franklinwomen.com.au