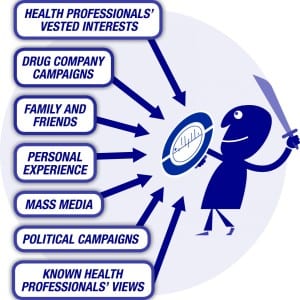 Good systematic reviewers are highly sought after. My boss claims in the last 20 years (since systematic review really kicked off) he has never known a systematic reviewer not to be in demand. I was lucky to stumble across the job ad and subsequently get the position I am in. I honestly had no idea what I was really applying for. My company made a decision to recruit graduates so the ad was targeted to the skills they were looking for – the list matched my skills so I applied. Having held the role for three and a half years I am now involved in recruitment of new trainees and fully appreciate the tactic. I also fully appreciate training new starters and the skills that help ease the transition. You can be expected to be an expert in a new disease almost instantaneously therefore a strong biology background and the ability to read and understand peer-reviewed publications is crucial. Systematic reviews are fundamentally unbiased therefore the ability to dissect a paper in an unbiased fashion is key. An understanding of statistics is helpful and the ability to write is essential. The basics of systematic review are the same regardless of the research question and the Cochrane Collaboration, Centre for Reviews and Dissemination and the National Health and Medical Research Council have published very good handbooks for conducting systematic reviews. Much of my training was carried out on the job in line with these handbooks, however, there are also courses available specifically tailored for systematic review. Have a look at:
As previously mentioned, client contact is a key aspect of the role. I think this is the most difficult to teach and is largely down to experience. However, all those presentations you were made to do at university do count as transferrable skills. Ultimately it is the ability to stand up and defend your work to sometimes intense questioning.
I can only talk about this from my experience – I got this job as a graduate on the back of my degree and clear willingness to knuckle down and do hard work (my job as a residential home housekeeper was seen as a bonus). I think as a graduate there is not much more you can do other than demonstrate that you really want the job. Read up on it and prove it!
Good luck!