Dr Lezanne Ooi shares with Franklin Women her journey from post-doctoral researcher to academic, and the tips she has picked up along the way. You can connect with Lezanne on Twitter: @NeuralOoi 
Having recently gained my first ever permanent job as an academic in a Science Faculty (at the University of Wollongong) I've been reflecting on some of the things I've learned along the way.
As a PhD student and post-doc I remember the moments of terror associated with considering a life of short-term contracts and the unease of wondering if I would be able to do this wonderful job of science forever. After finishing my PhD I seriously considered exiting the world of research for a permanent job in management consultancy. Not because I had lost my drive and passion for science but because I doubted myself and my abilities and I didn't know if I could make it as an academic.
I chose to keep going, to keep chasing the dream and I'm glad that I did. Looking back I think there are many essential traits required for a life in academia that my research training didn't prepare me for (as well as many that did!). These lessons had to be learned quickly whilst migrating towards the position of principal investigator. The following are some of the aspects that, on reflection, I now consider pivotal in my career and I hope that sharing will help other early career researchers.
Let it go, let it go: learn to delegate
As a forever 'Yes-girl' I've often been asked to do the tasks that no one else wanted and as some kind of masochist I have often put my hand up for those roles too. As scientists we become so entrenched in the idea of controlling every aspect of an experiment that it often spills over into life outside of the experiment. I found it incredibly difficult to delegate tasks because I needed to make sure the job was done right, a common issue for people transitioning from post-doc to lab head.
As a post-doc I wanted my students to like me and I had a pathological need to be helpful. As you transition to lab head you have to accept that you're going to make difficult decisions that people won't like. I want to get on with my students but I can't let them take advantage of me. Balancing that level of assertiveness with the maintenance of a happy and healthy working environment is one of the hardest things to learn when leading a team.
As much as I want to protect and nurture my students I can't just wrap them up in cotton wool, eventually they have to be unleashed into the lab. Most people are 'kinesthetic learners' that learn best by doing. They need to learn how to do the techniques themselves (and make their own mistakes). Hand-holding, smothering and dictating won't allow them to expand their skill-set and develop as accomplished scientists in their own right. Part of building a team requires letting go of control enough to allow your students and staff to flourish.
So what has changed? Firstly, I had to accept that I can't do everything (there are a fixed number of hours per day, can't change that). Secondly, I learned to trust my team. They are very capable people and giving them opportunities promotes their development too.
Dress for success: dress for science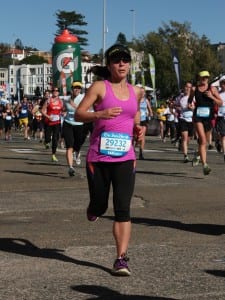 Scientists come in all shapes and sizes. This scientist comes in the form of a somewhat diminutive woman. Being 155 cm and often described as 'petite', 'cute' and 'not looking like a scientist', I have come to accept that I don't have the most imposing physical appearance. Even as the head of a lab I was still constantly mistaken for a PhD student (and occasionally an undergrad). Whilst lamenting this situation, my cousin (who works in business) advised me that I dressed 'too bubbly to be taken seriously'.
We all laugh about the dearth of style found shuffling the corridors of the average learned institution. Clearly we should be able to wear whatever we like (within reason). In truth our daily uniform is just as important in science as it is in any other job.
So what has changed? I have learned to accept that first impressions count. More than that, dressing like a person that means business helps me to be that person too. 
You raise me up: get multiple mentors
I owe my development as a scientist to a number of great male mentors but I attribute my current permanent position to two amazing female scientists at different institutions. These people championed me, pushed me higher and helped me to realise opportunities. If you don't currently have a mentor, reach out to someone/some people that you like, respect and connect with, and invite them for coffee. In my experience, people are more than happy to give you advice if you only ask. For me externalising issues also helps me to formalise my thoughts. Don't forget the power of peer networks too. Surround yourself with positivity and people you can bounce ideas off.
Establishing formal mentor–mentee relationships through university programs has been a recent experience in my life and I wish I had done it sooner. But I have also picked up lessons from pretty much everyone and everything during my career. Some of my worst lab experiences have led to some very effective lessons in how not to do it. Keep your eyes and ears open and talk things over with the positive influences in your life. Some of my best career and leadership advice has come from friends in the 'real world' – in business (they know how to lead), teachers (they know how to deal with difficult people), retail managers (they understand how to manage staff) and tradies (they don't shy away from necessary confrontation). A great piece of advice from a friend in administration was that I needed to do some self-promoting to get noticed. I told her that self-promotion made me feel uncomfortable. She told me to get over it. I can't be certain that following this advice directly led to my permanent job offer but I'm sure it helped.
So what has changed? I've learned that sometimes the best advice is the most brutal. Everyone needs good mentors. I hear the next Franklin Women event is on this exact topic so keep your eye out for it if you are looking for more practical tips.
The Scientist
Women progress to PhDs at the same rate as men but represent only 16% of the workforce in academia in science technology and maths. Meanwhile I have witnessed many fantastic (male and female) scientists exit academia because of career uncertainty. With concerns about rese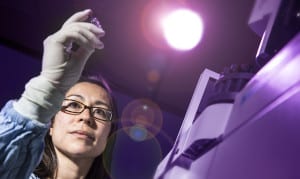 arch funding and permanent jobs seeming ever more elusive, it is important to know about career opportunities outside of research. It's equally important to be true to yourself when considering your life goals and whether you will be happy with the ups and downs of research. Having said this, I believe that you can have a highly satisfying career if you continue down the rabbit-hole of academia. So this is a message to say that if science is what you want to do, believe in yourself and keep reaching towards that goal.
(p.s. thank you to Amy Reichelt for critical comments and editing!)